In the first series with the addition and determination of new players in the squad, M&S caused a lot of difficulties for E1 in the first half, and it was very difficult for E1 to get the goal to make it 1-0 before the end of the first half.

Entering the second half, with the removal of competition pressure and physical deterioration, they could no longer maintain their concentration. In the first half of M&S players, E1 players had consecutive goals and won by a margin against M&S.

On the 2nd field, with the opponent missing many pillars, E2 had an easy victory 4-0 against E3. The highlight of the round was the second series of matches with the M1-M2 and M3-Safety confrontations. On the 1st field, the M1 club was able to impose the game and had a goal to lead M2 in the first half. Thought this was an easy match for M1 but entering the second half M1 could not take advantage, they let M2 score 3 consecutively beautiful goals and only regained one in the last minutes of the match, allowing the opponent to come back successfully. The M2 players played a very brave game and the way they celebrated their victory was when the final whistle sounded like it was a final.

In the next court, there is a very attractive chase between M3 and Safety. Fierce collision appeals to the referee, and super decisions have all taken place on this field. The referee drew 3 yellow cards to cool down the hot heads of the players of the 2 teams. M3 took the lead twice, but both let Safety shorten the score and bring the hope of points. Only when the final whistle sounded, did the Safety players accept a regretful close defeat.

Here are the details of the results, rankings, Top scorers in the 2ndround and the schedule for the 3rd round of the SCL 2022: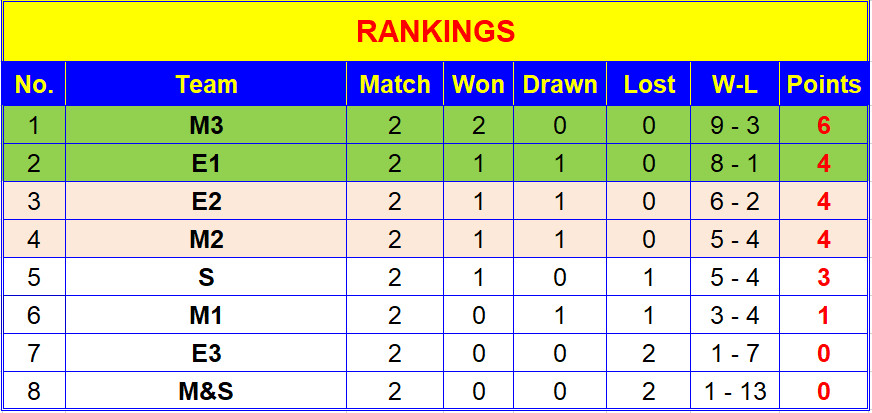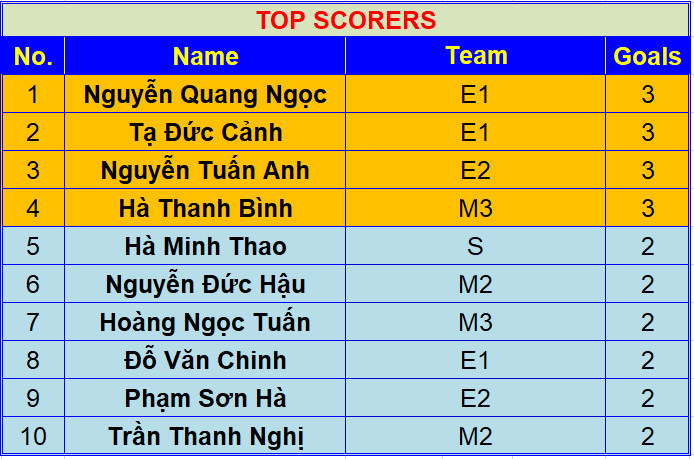 We will continue to update the progress of the matches in the next newsletter!