Always known as the leading M&E Contractor in Vietnam, Sigma has always affirmed its solid position in the domestic market. On November 13, 2023, Sigma held a Housewarming ritual at two key projects: Quanta Computer Nam Dinh Factory and Foxconn Bac Giang Factory, with the hope that every stage of the construction process will go smoothly, favorably, and achieve success as expected.

The ceremony officially took place at 6 a.m. at two projects: Quanta Computer Nam Dinh Factory and Foxconn Bac Giang Factory. The initiation ceremony at the project was attended by representatives of the Board of Directors of Sigma Engineering JSC, the Project Executive Committee, and representatives of the Safety, QA, and HR Departments.

At the Housewarming ritual, representatives of Sigma's Board of Directors also shared and expressed pride and trust in the partnership between Sigma and Quanta Computer as well as Foxconn. These are two of Sigma's key projects, marking an important development step for all three parties and an opportunity to jointly promote the future of Vietnam's technology industry.

In addition, the ceremony is also an opportunity for Sigma members to exchange and share information about projects currently being implemented at the two factories. This helps create better internal cohesion and understanding, facilitating shared goals and future success.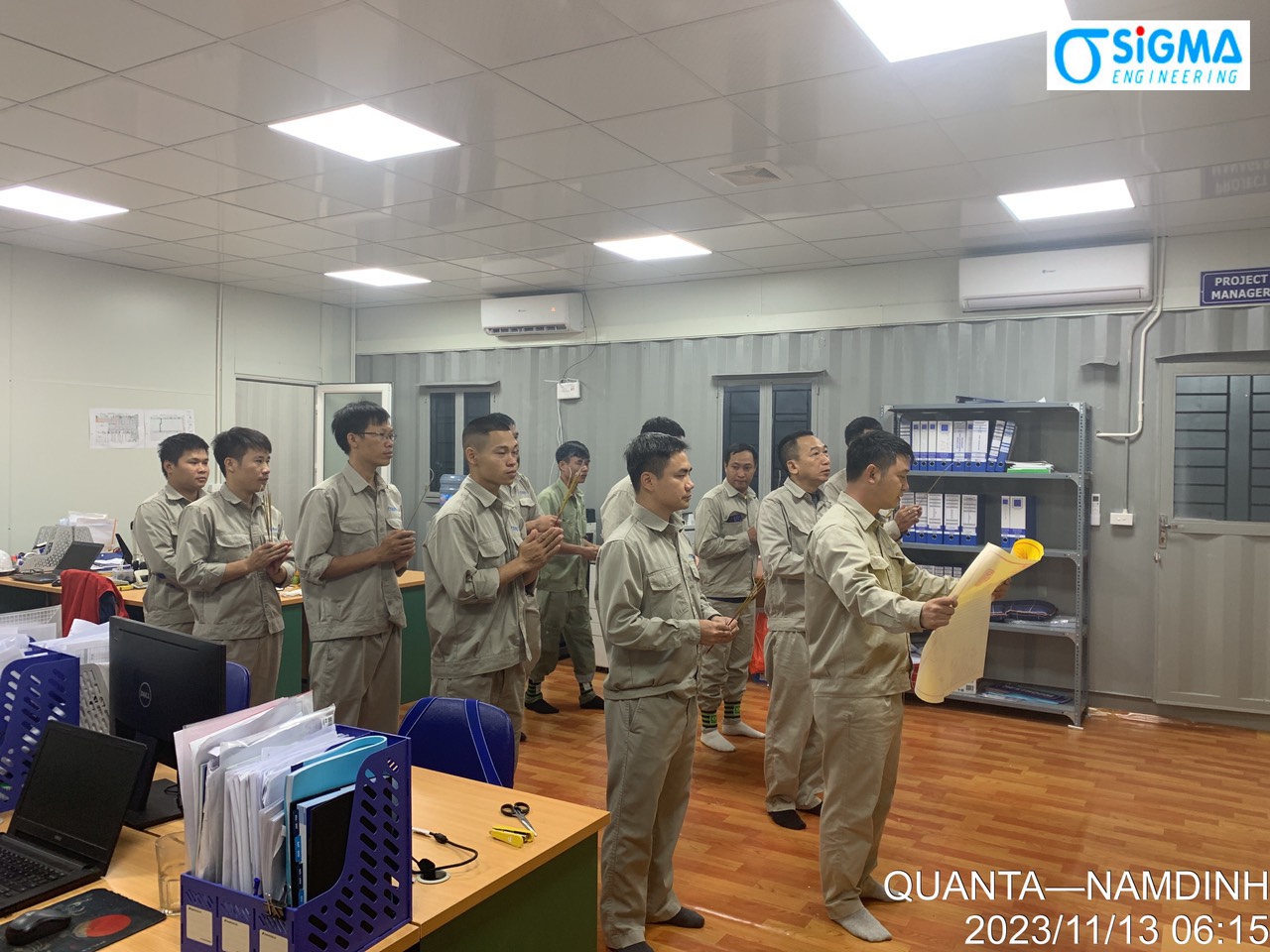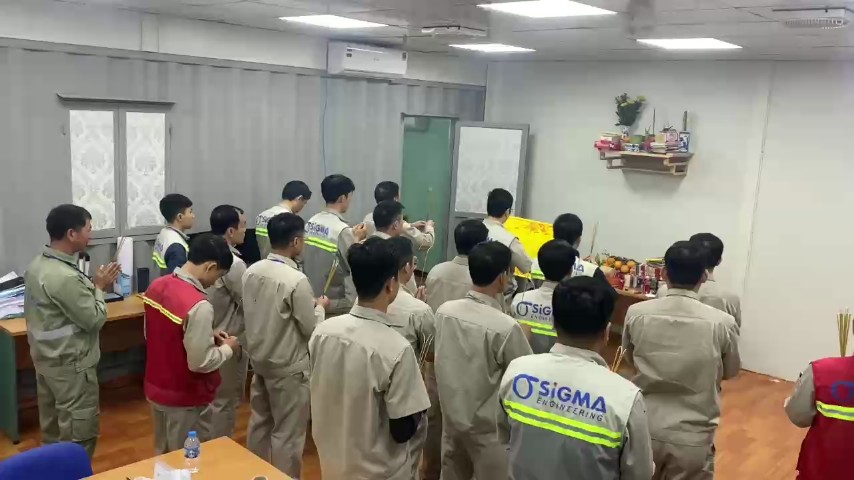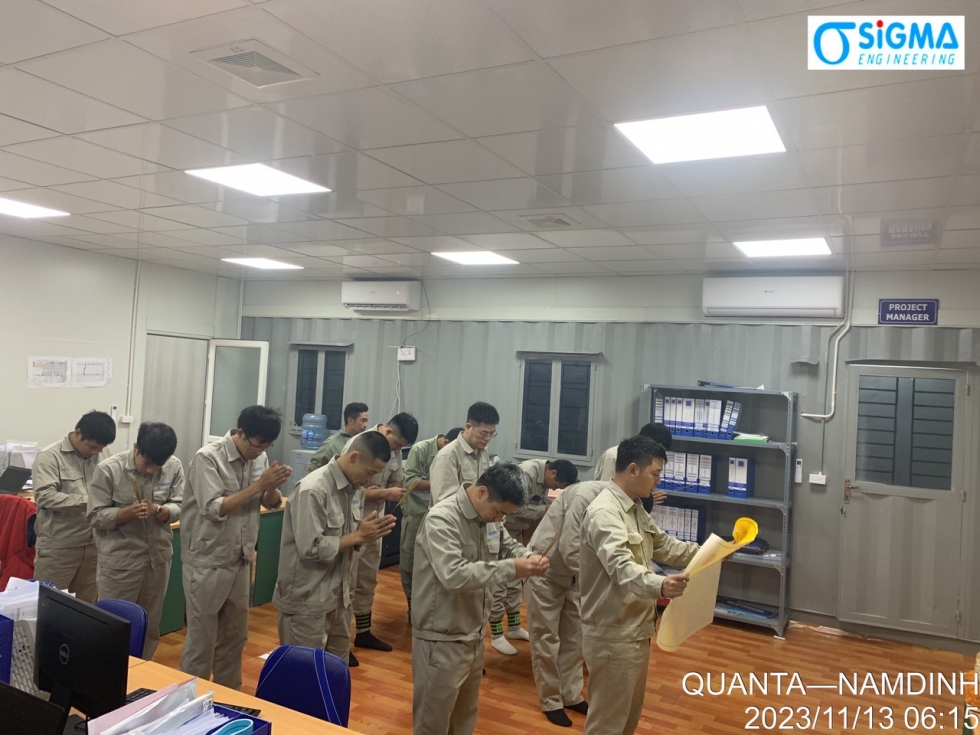 House warming ritual at Quanta Nam Dinh project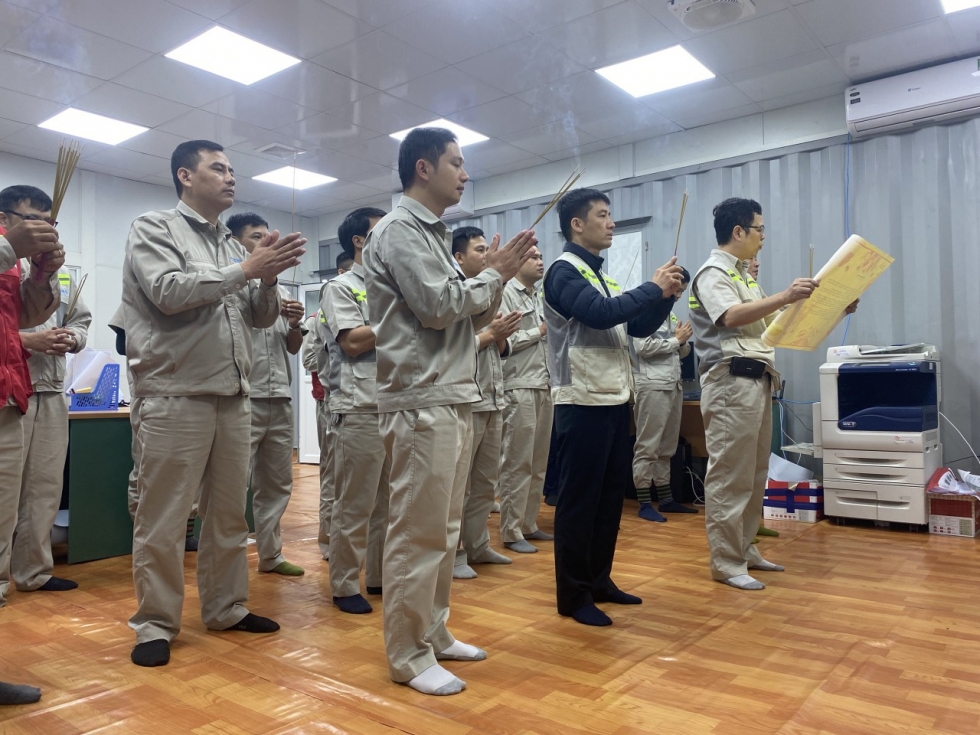 House warming ritual at Foxconn Bac Giang project
The Housewarming ritual took place successfully and well with the presence of senior representatives, partners, and employees. Sigma is committed to always putting quality - safety - progress first for every project we construct.

About the Quanta Computer Nam Dinh Factory project
Quanta Nam Dinh factory project is an investment project in the field of manufacturing electronic devices and technology components of Quanta Computer Inc. The project is built in Nam Dinh Industrial Park with a land area of 50.5 hectares and a total expected investment capital of 50 million USD.

Before implementing the project in Nam Dinh province (Vietnam), Quanta Group had 8 computer factories in the world (located in China, USA, Mexico, Germany, Japan, Korea, and Thailand). The computer manufacturing project in Nam Dinh is Quanta's 9th project worldwide and this investor's first project in Vietnam.

When put into operation, Quanta Nam Dinh Factory will produce high-quality electronic equipment and technology components, meeting the needs of domestic and foreign markets, at the same time, creating local jobs, contributing to economic development, and improving people's lives.

The Quanta Nam Dinh factory project not only brings economic benefits but also contributes to the overall development of Vietnam's electronics industry. In particular, the project will create job opportunities and improve income for people, contributing to improving the quality of life and building the nation.

About the Foxconn Bac Giang project:
Foxconn is one of the world's largest manufacturers of electronic and computer components. This Group is the manufacturer of iPhones for Apple, Amazon's Kindle book readers, and Google's Pixel phones. It is known that the Foxconn factory in Quang Chau Industrial Park (Bac Giang) constructed by Sigma is the Group's 5th factory in Vietnam.

The Foxconn factory is in Quang Chau Industrial Park, Bac Giang. This project is expected to create thousands of jobs for people in the province, most notably jobs in the high-tech sector. With expertise and advanced production technology, the Foxconn factory promises to change the employment picture and make Bac Giang one of Vietnam's leading technology centers.

The goal of the project is to promote the development of the scale and quality of the electronics manufacturing industry in Vietnam. At the same time, the project also has special importance for social development in Bac Giang province. Foxconn is committed to investing in local human resources training and development programs. Thanks to that, people have and will receive opportunities to improve their professional qualifications and have access to higher-paying jobs. This will create favorable conditions for improving the quality of life and organizing local communities.