The match was set at 18h, but with the enthusiasm and passion of the great performance, many fans were present at the stadium at 17h00 to warm up the atmosphere before the game officially opened.
As usual, the Sigma players came out with traditional blue pants - white shirts, these colors always bring a good luck to the players. With information leaks before the match, the team of Bac Ha Group – rival of Sigma has equipped himself with the grass-roots experience team. With the spirit of work hard, play hard, Sigma is not worse when the list of players is the veteran striker who has brought many goals.
The atmosphere became hotter after the players came into the stadium, signaling the "goal rain" was about to begin.

A friendly match between Sigma and Bac Ha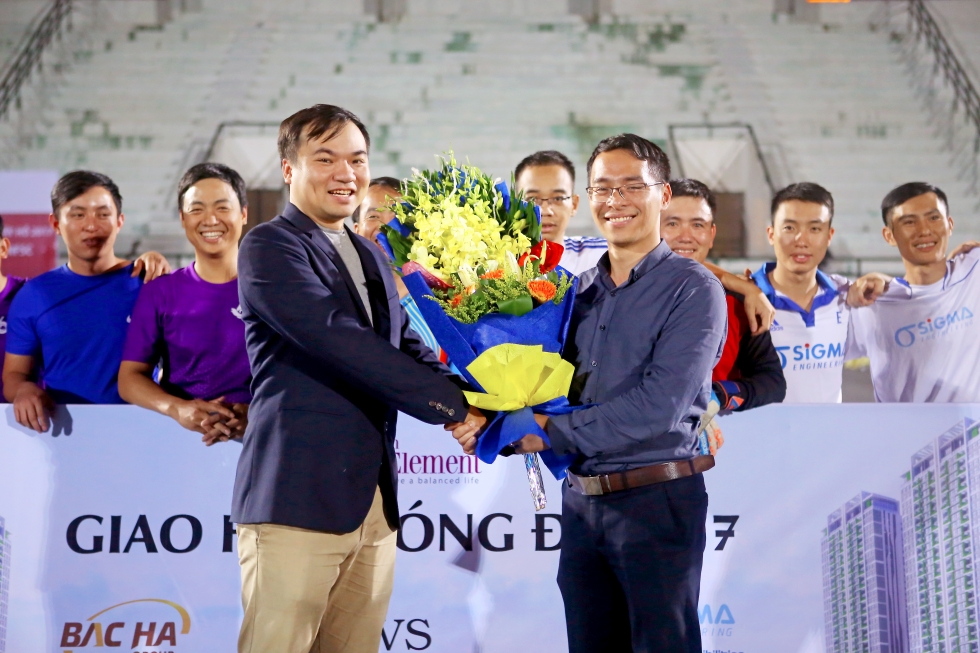 Mr. Pham Manh Thang - Technical Manager of Bac Ha Group and Mr. Pham Dai Thang - Business Development Manager of Sigma exchanged the beautiful flowers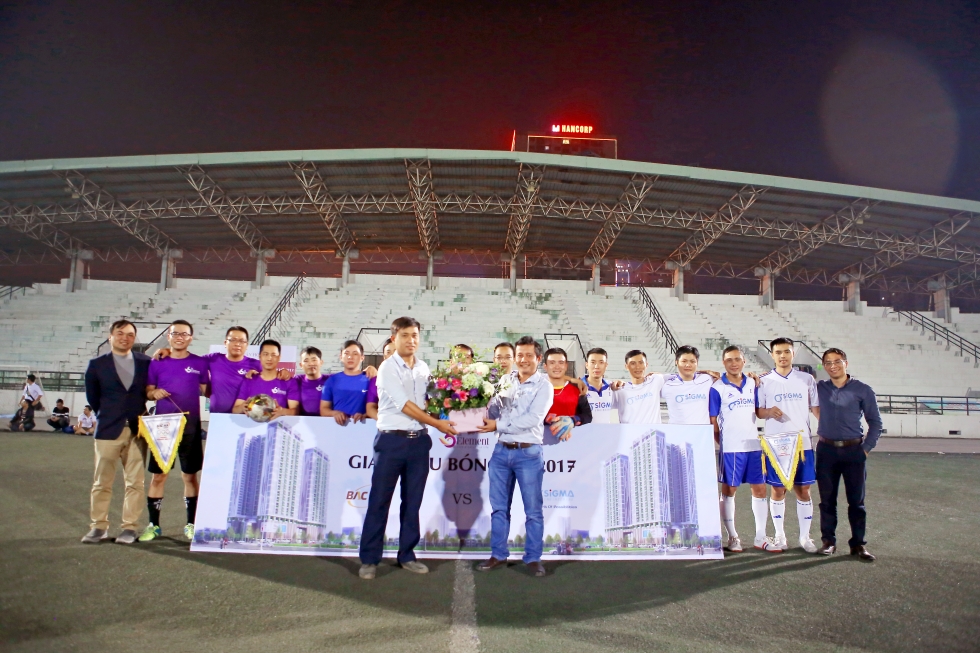 Representatives of two teams exchanged the beautiful flowers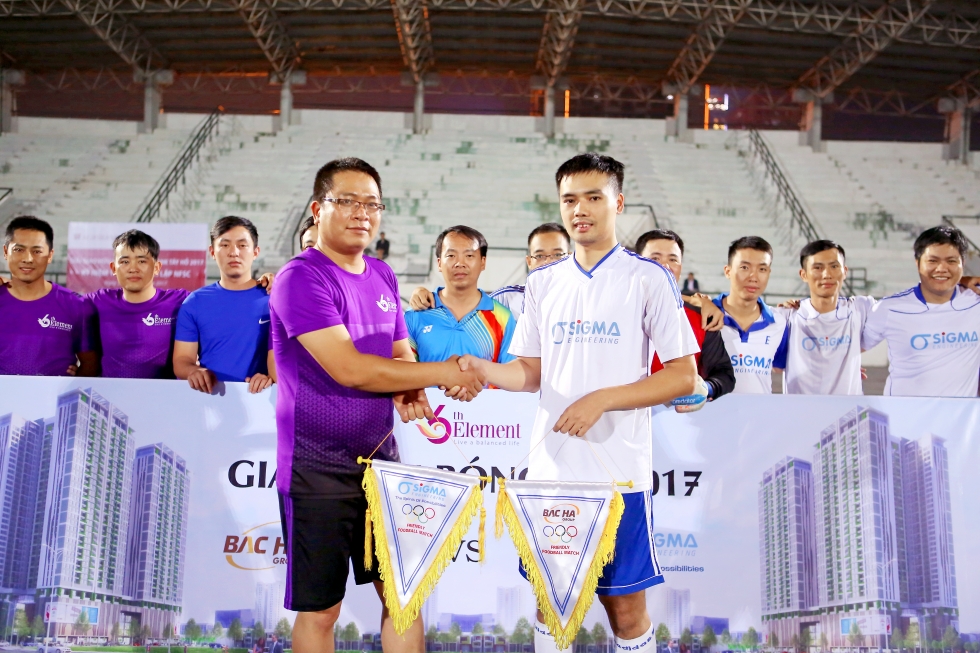 Handing the flag and taking photos before the match
The first match was very exciting. The two teams were constantly "fighting" the opponent to prove their bravery. In the 10th minute, Bac Ha's striker No 3 - Le Duc Anh launched a dangerous shot, opening the score. But less than 5 minutes later, Sigma striker 20 - Trinh Duc Linh found the goal equalized in the opponent grid. After that, Nguyen Kien Thanh - Sigma's veteran striker immediately scored a hat-trick, raising the score to 4-1, the ratio was also maintained to the first half.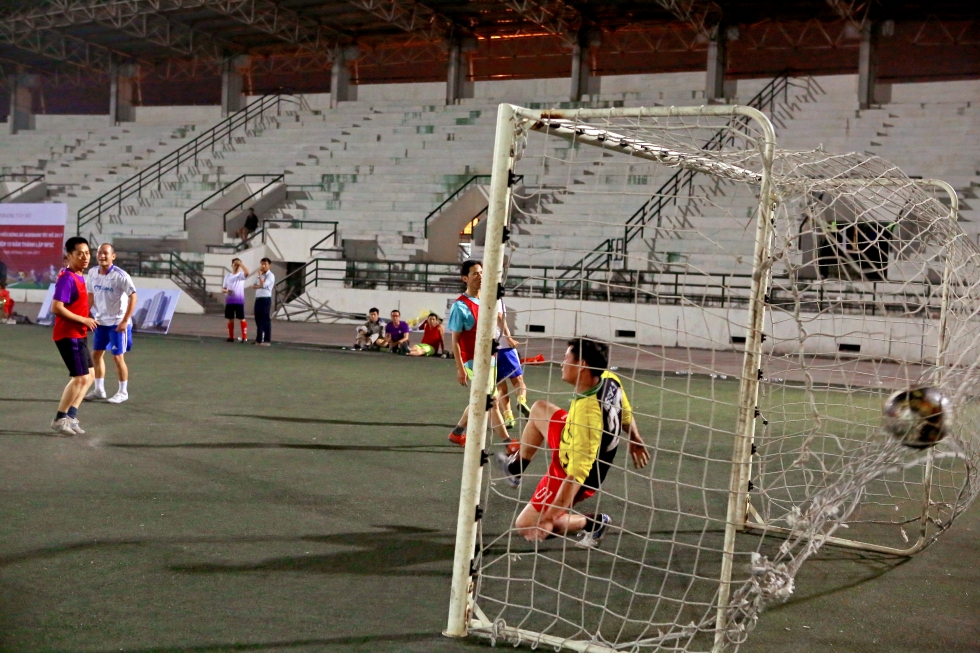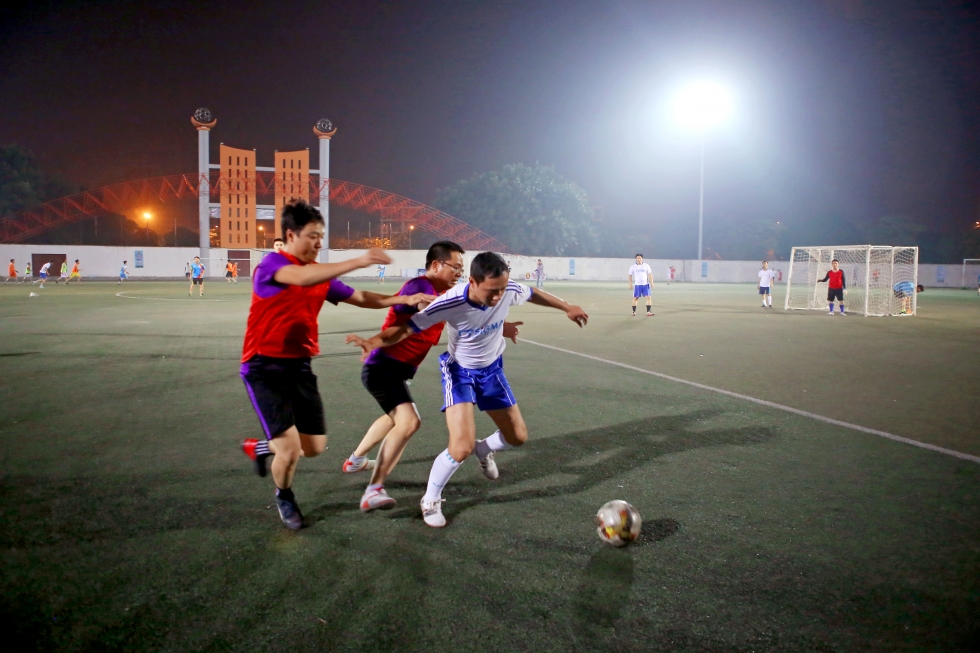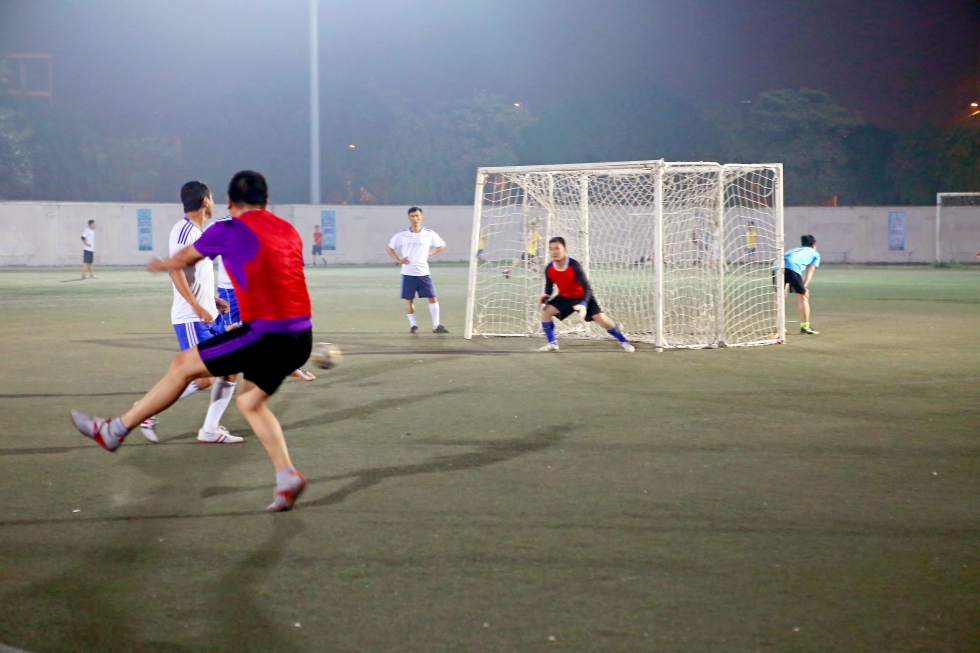 The second match was less tense than the first half. Sigma continued to make the score when No. 77 - Tran Duc Nam scored a goal against Bac Ha, raising the score to 5-1 and this was also the final score of the match.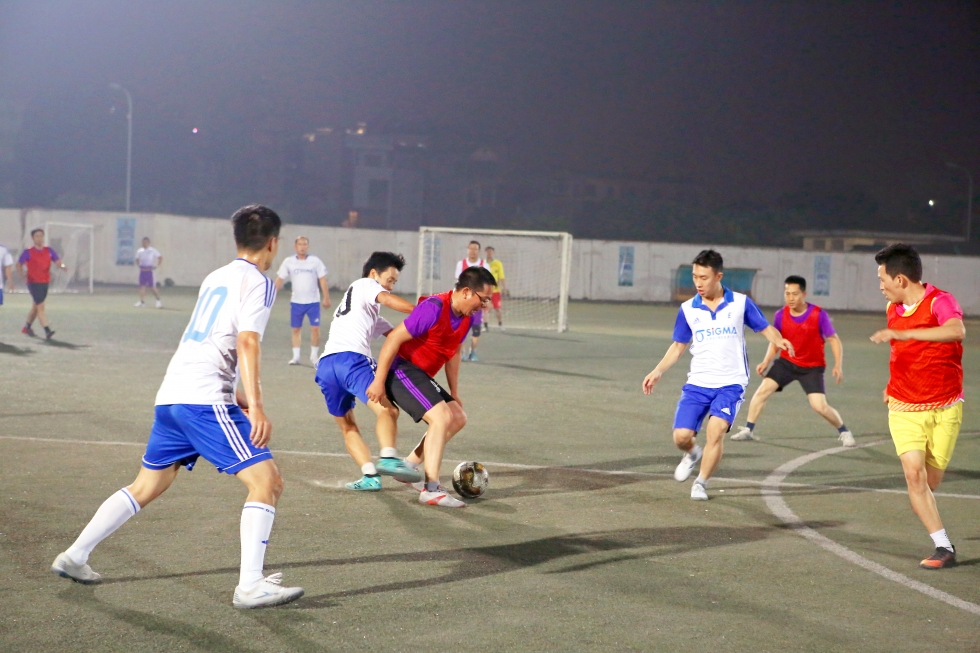 At the end of the match, both teams held a lively party at Xuan La Stadium's cultural center. The friendly is a meaningful activity, enhancing the solidarity and co-operation between the two sides and at the same time improving the spirit and physical strength to help the staff of both teams gets back to balance after the stressful working hours.

Wish the cooperation between Sigma - Bac Ha will be more and more sustainable in the future!