To be considered as a beautiful and attractive pearl located in the central strip of Vietnam, Da Nang converges all the quintessence of heaven and earth with fresh air, unique local culinary culture, beautiful beaches and the most wonderful is the unique architecture, one of which has a significant contribution from the Marriott Courtyard Danang.

As a complex of serviced apartments and high-class hotels following the success of Alphanam Group's prestigious real estate brand, the project is the perfect combination of modern, luxurious architecture, under the talented hands of Sigma "artists" - Courtyard Marriott will appear as a shimmering and magnificent tower in the heart of the most livable city in Vietnam.

Coming to the Marriott Courtyard project site, we witnessed the urgent working atmosphere of Sigma engineers and workers here. All works were still rushing to be completed to keep up with the set schedule.

Sweat was still flowing on his face, darkened by the sun and wind at the construction site, Mr. Bui Van Thien - one of Sigma's veteran workers had the opportunity to talk to reporters: "Just like most people here, it may take some months for me to come home, but due to the progress of the work, we encouraged each other to overcome difficulties and strived to complete the assigned tasks."

The works being implemented at the project are as follows:

• Wire pulling indoor and in corridors of Mlandmark apartments for rent
• Connect the FCU machine.
• Install DB & MCC electrical cabinets.

Water Supply and Drainage parts:
• Construction of water supply pipes in the corridor and in the Mlandmark block apartment.
• Install showerhead and Shower Strainer, install clock cluster.
• Testing for the water supply system in the apartment.
• Drainage for the restaurant kitchen on the 3F floor.

• Install air ducts, cover insulation, hang FCUs and connect MLM block condensate on floors 29 and 30.
• Completing the 30th to 35th floor booster shaft.
• Construction of stainless-steel pipes for swimming pool technical floor.
• Insulation of the Valve chiller cluster on floors 8-24.

Some pictures of the project: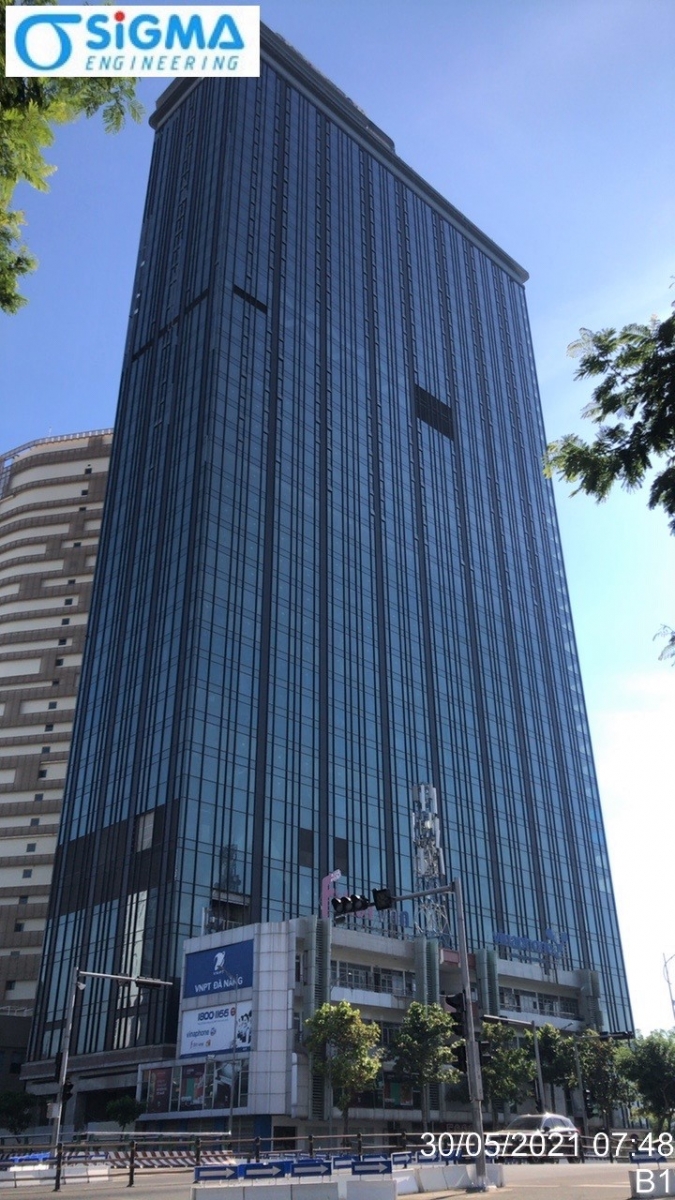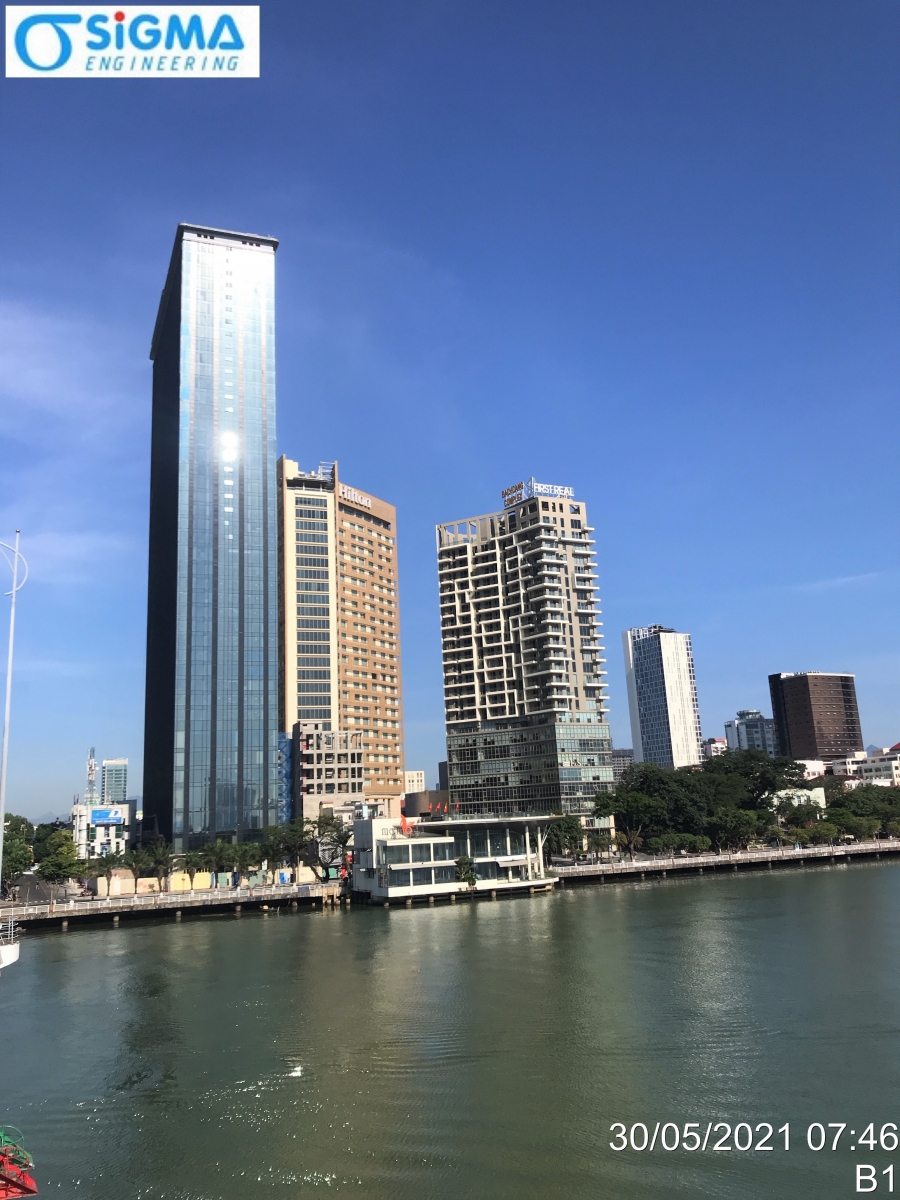 Overview of Marriott Courtyard project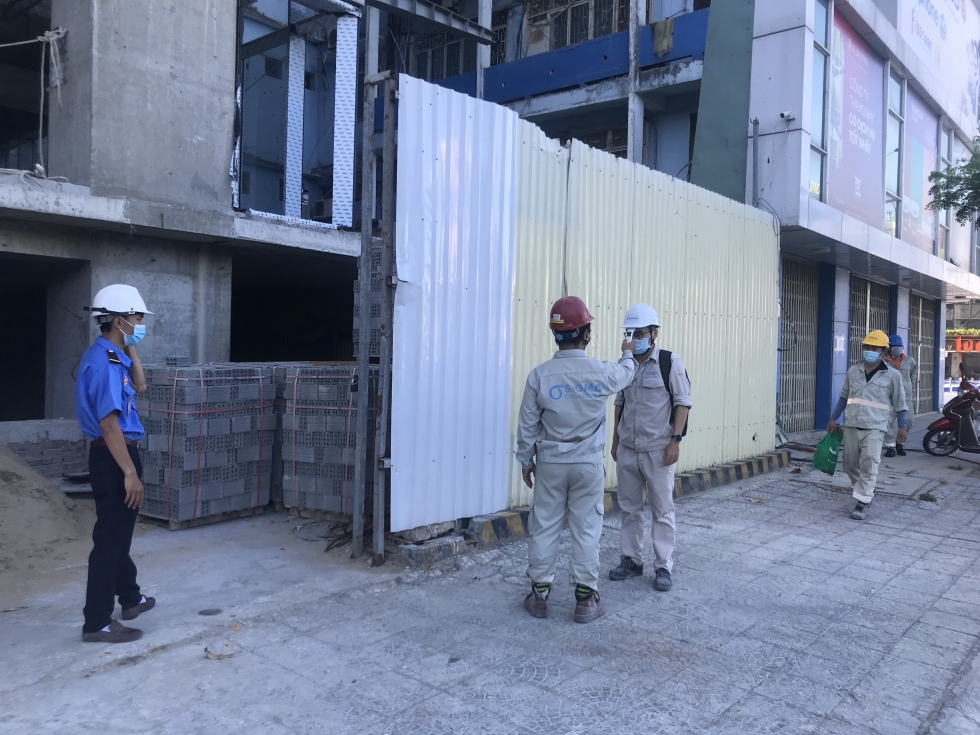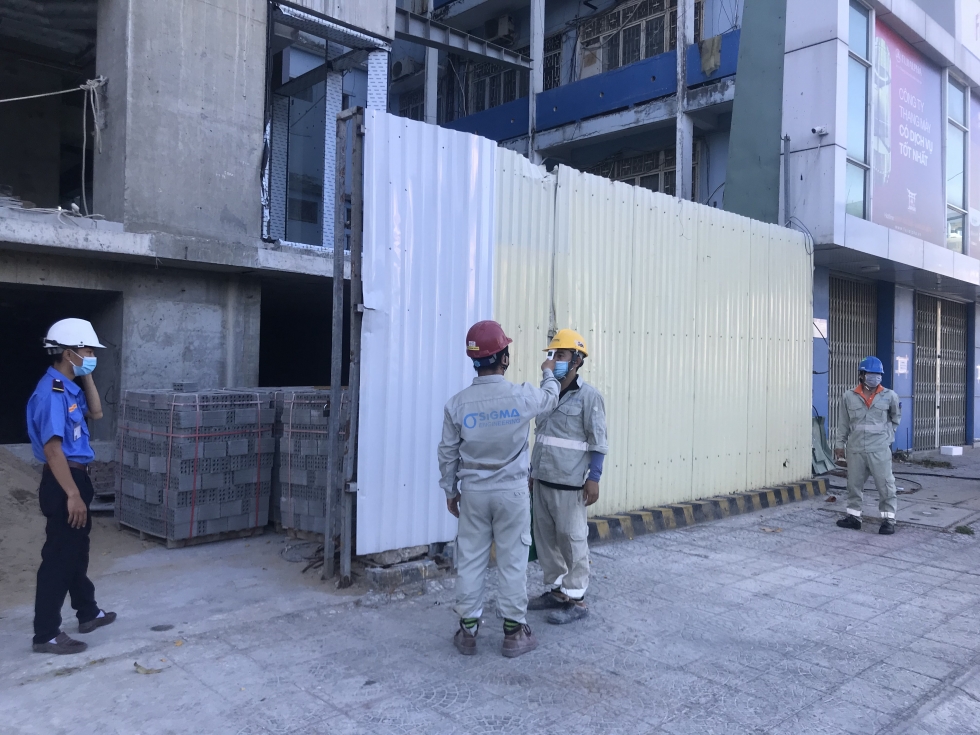 Control body temperature before entering the construction site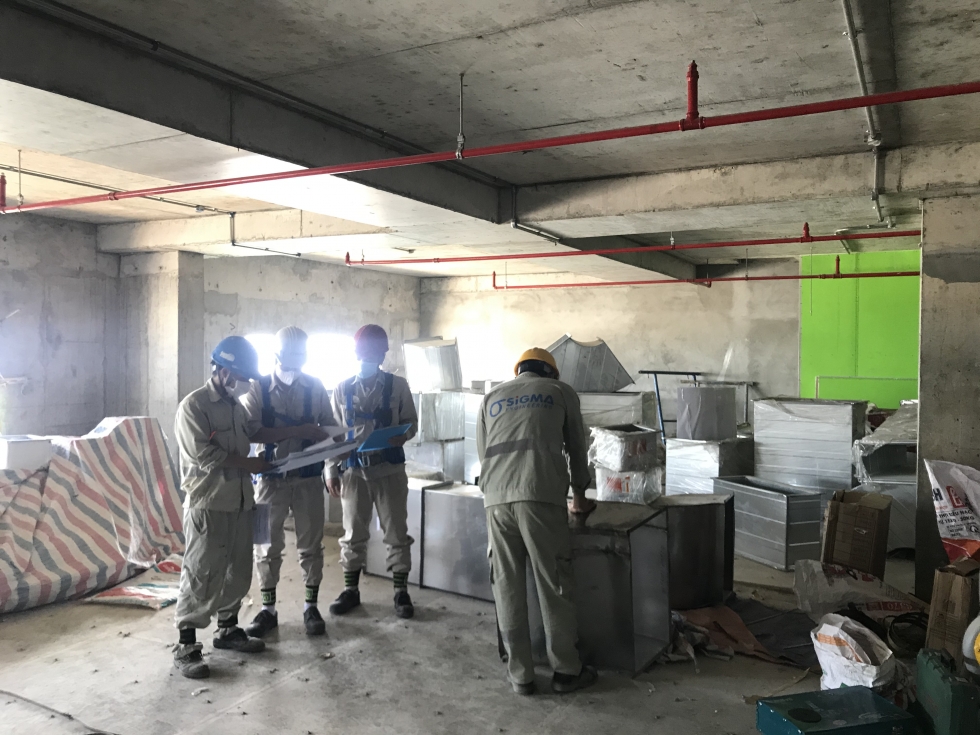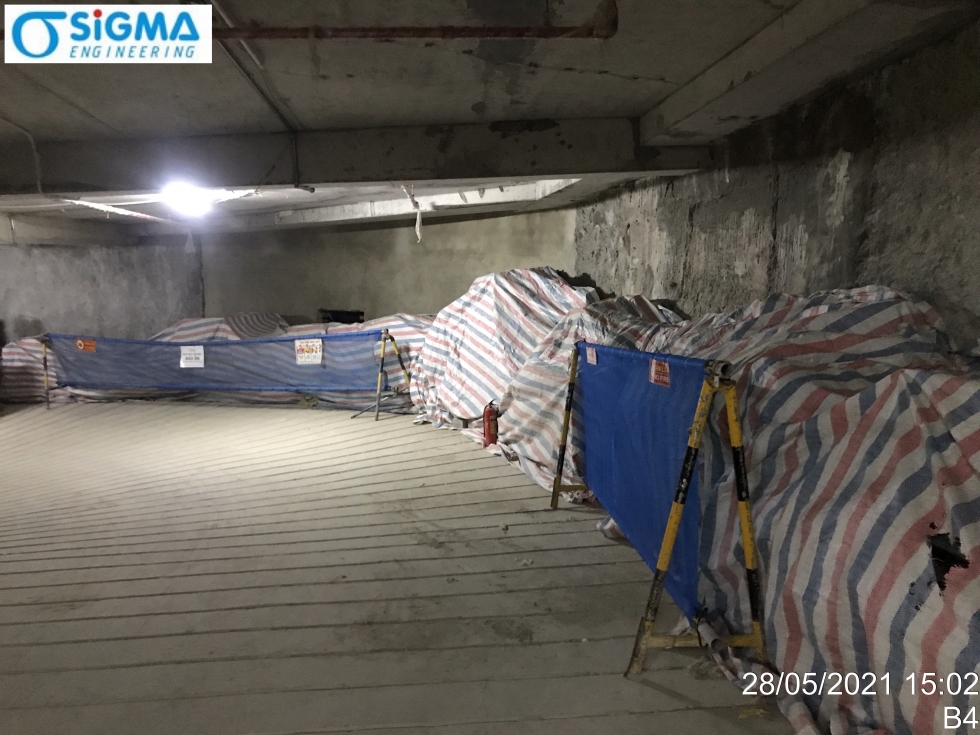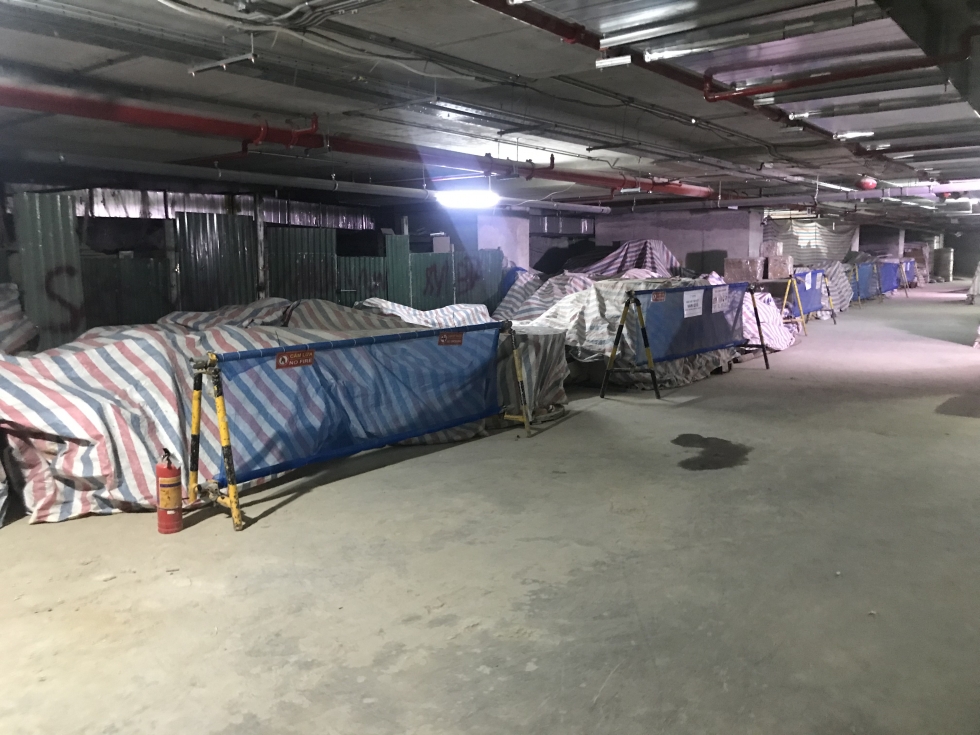 Control materials at the project site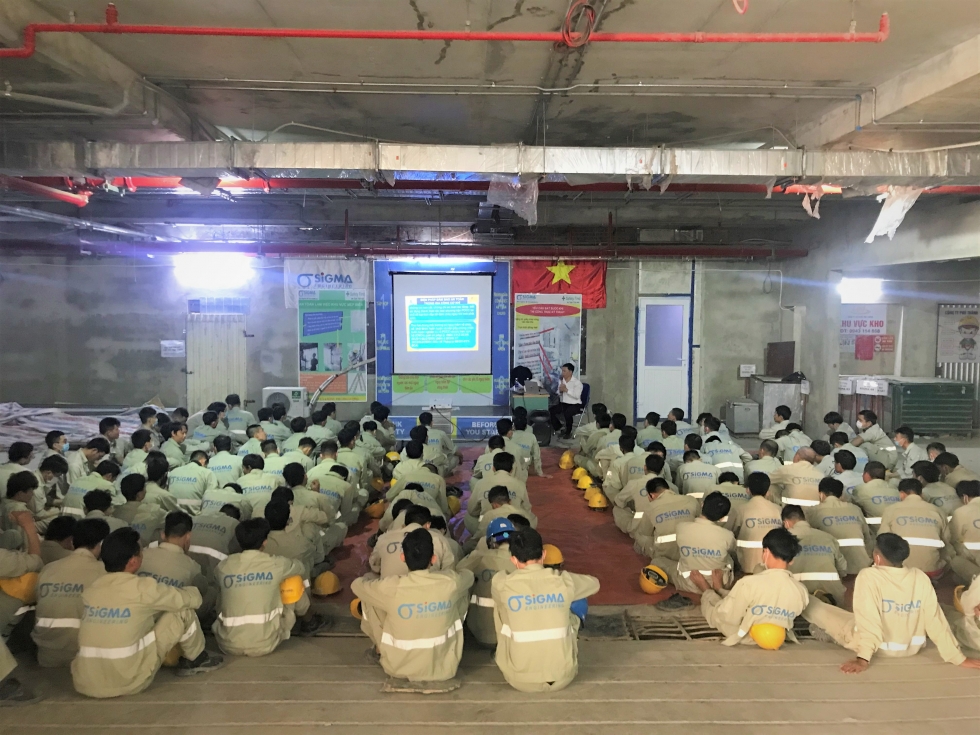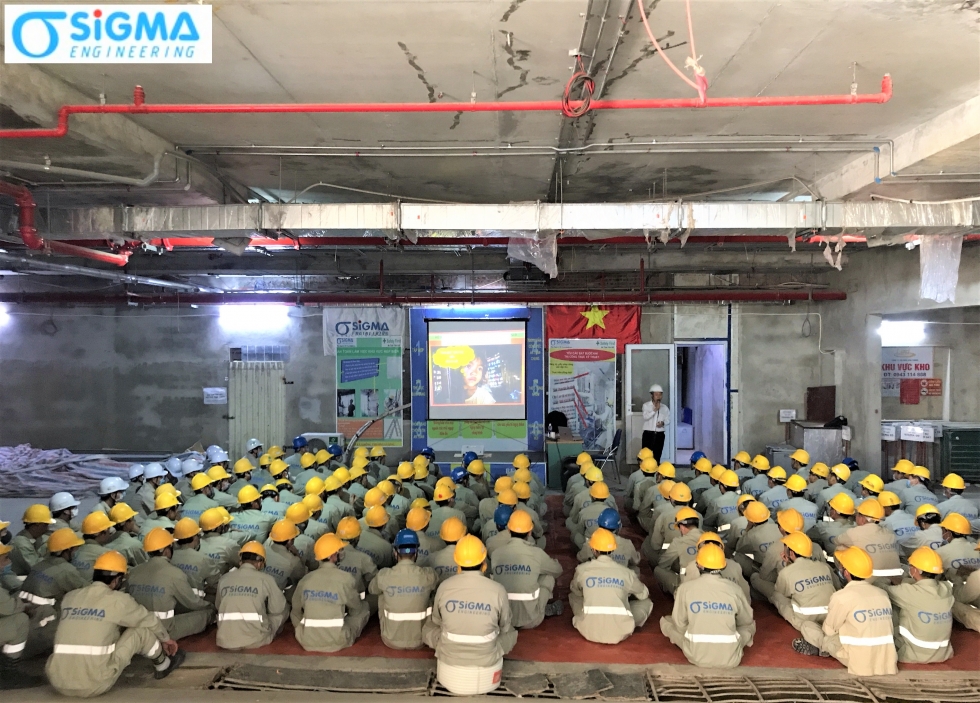 Periodic safety training and guidance for all Sigma engineers and workers at the project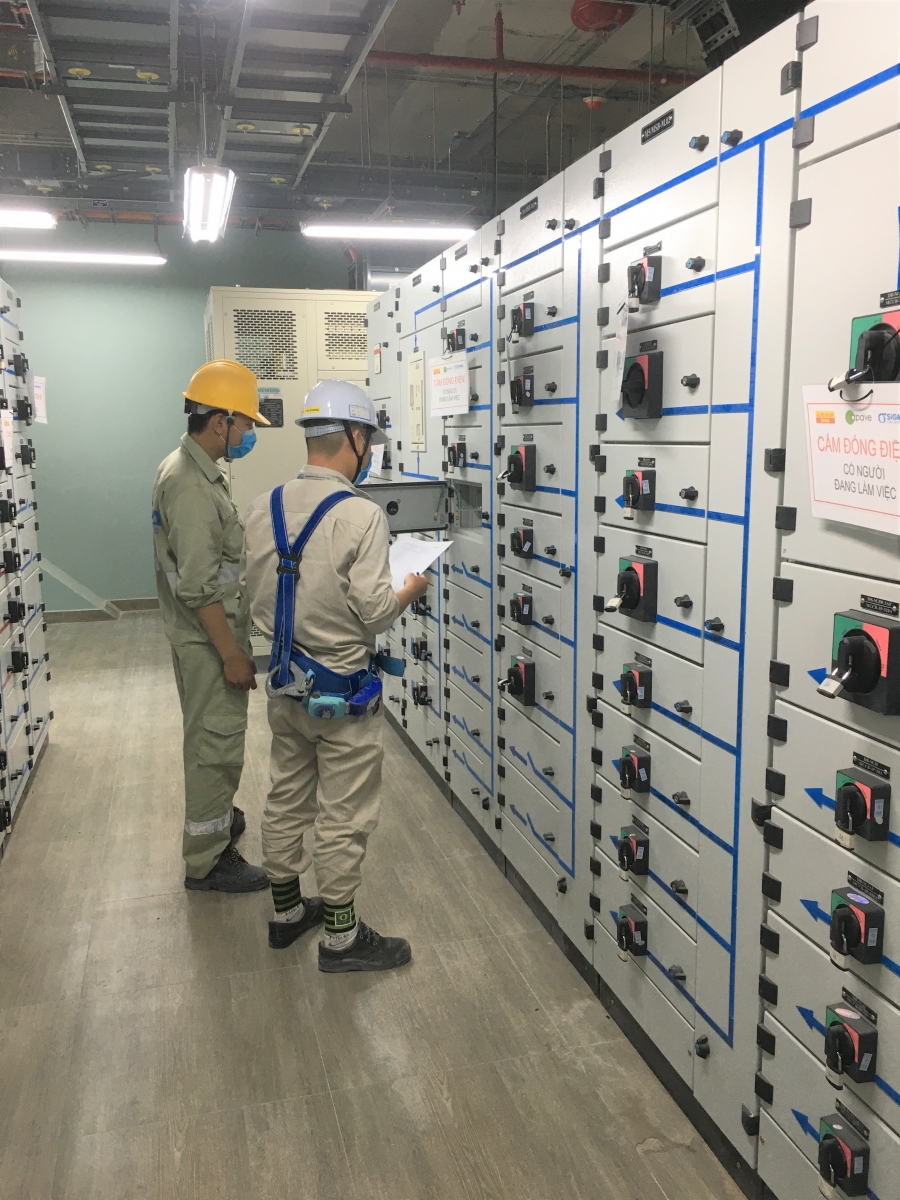 Weekly inspection of MSB electrical cabinets 4B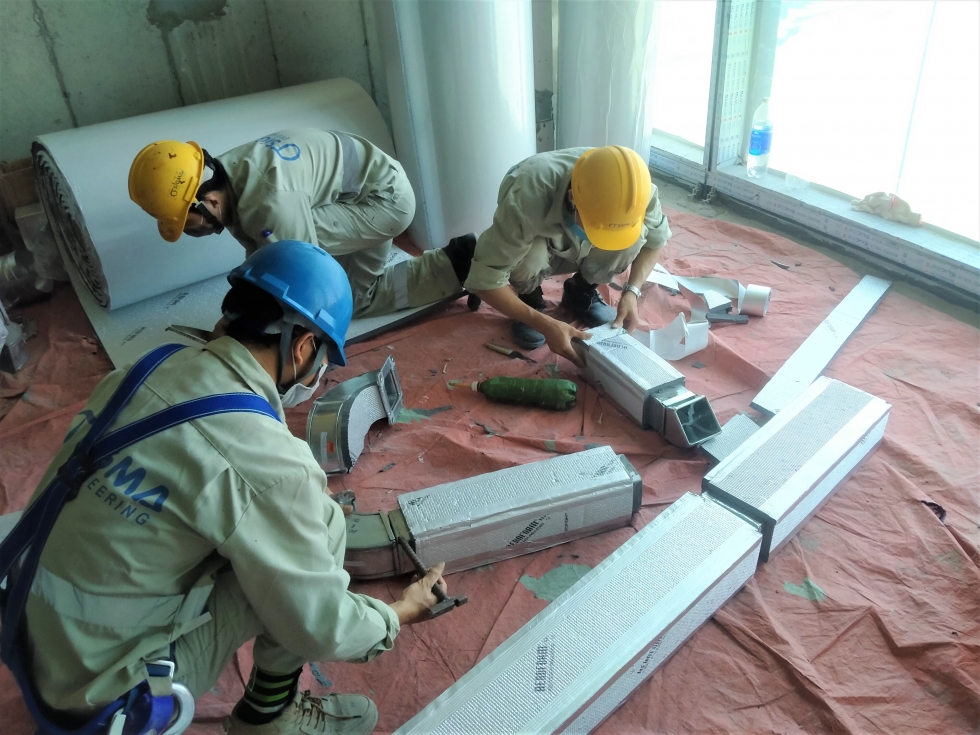 Insulation works and connect ducts on the 28,29 floor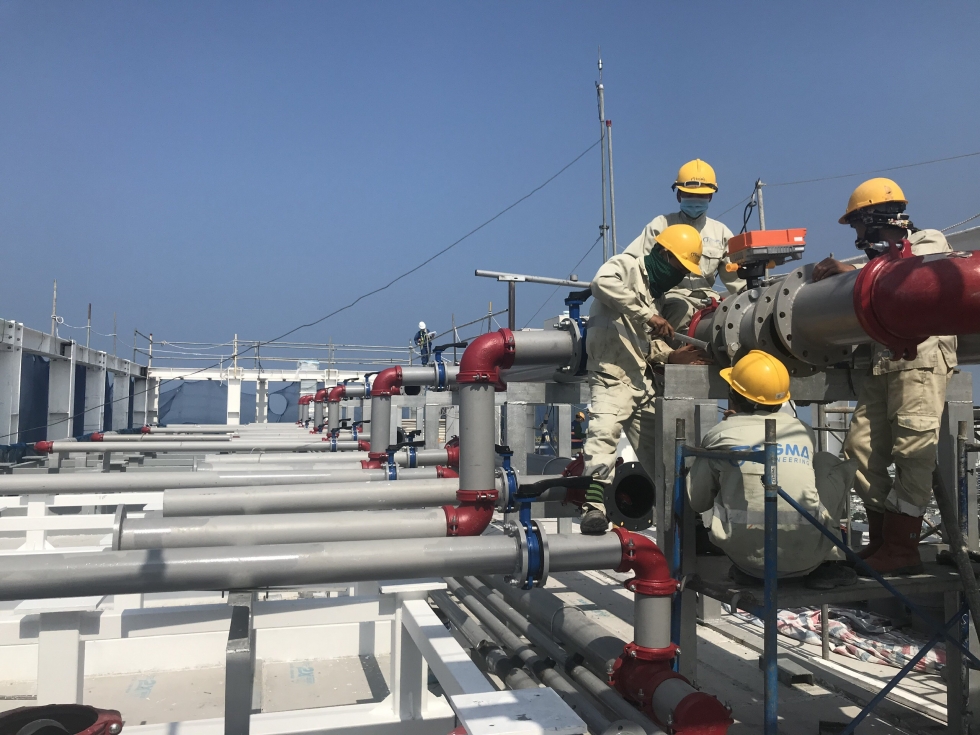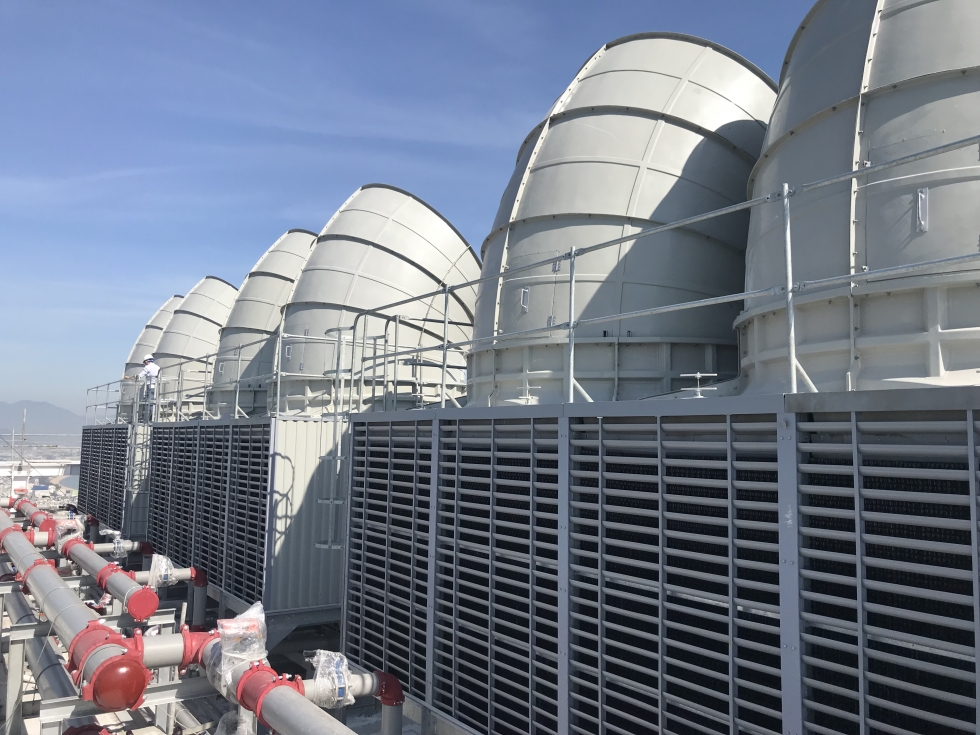 Cooling Tower installation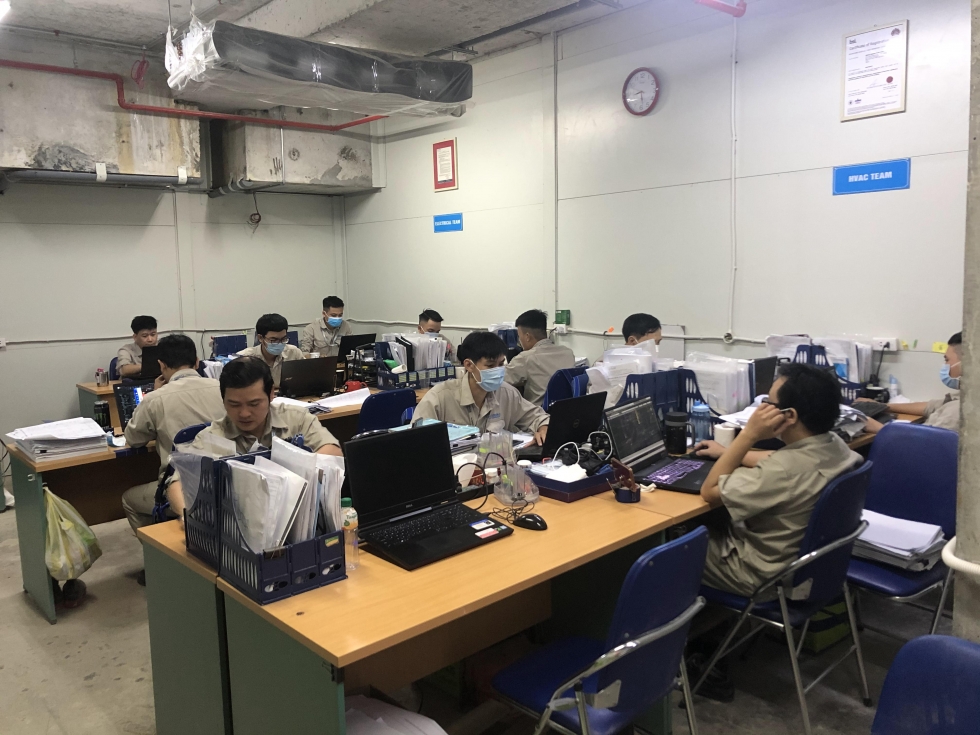 Working atmosphere at the site office